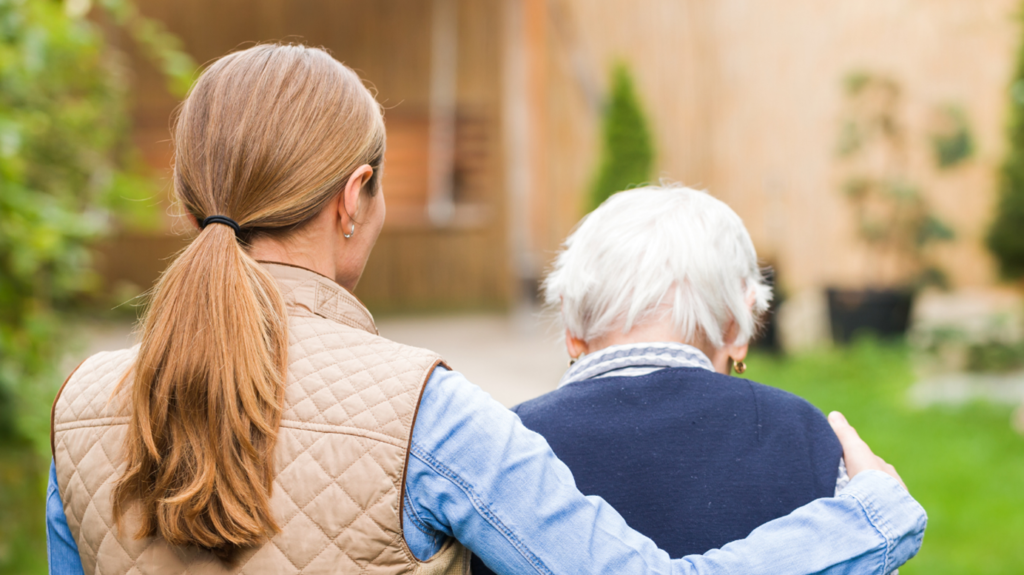 As one of the top memory care facilities in Verona, The Legacy at Noel Manor knows just how difficult that memory loss can be. It not only affects the individual but all their friends, family, and loved ones as well. Whether your loved one is suffering from Alzheimer's or dementia, there will be many challenges ahead for everyone involved.

One area where many people struggle, is when trying to have a conversation with their loved one. As Verona memory care specialists know, when Alzheimer's or dementia sets in your loved one is present physically but mentally, they are simply not the same person.

There are some strategies that can help you communicate with your loved one as effectively as possible. This article will cover some helpful tips that are used at Verona memory care facilities. These will help you get the most out of a conversation with someone dealing with memory loss.
Keep a Positive Attitude
When you engage with a loved one in a positive and patient manner, it will help keep both of you from getting frustrated. One vital thing to remember about those suffering from memory loss–they only have the present moment. Be sure to let them know how much you enjoy being with them and sharing this conversation.
In many cases, residents at memory care facilities in Verona may not be able to remember what happened a few minutes ago or what is going to happen in the next few minutes. That's why it is so critical to relay your feelings of love and kindness in the present, because your loved one is only living in the present.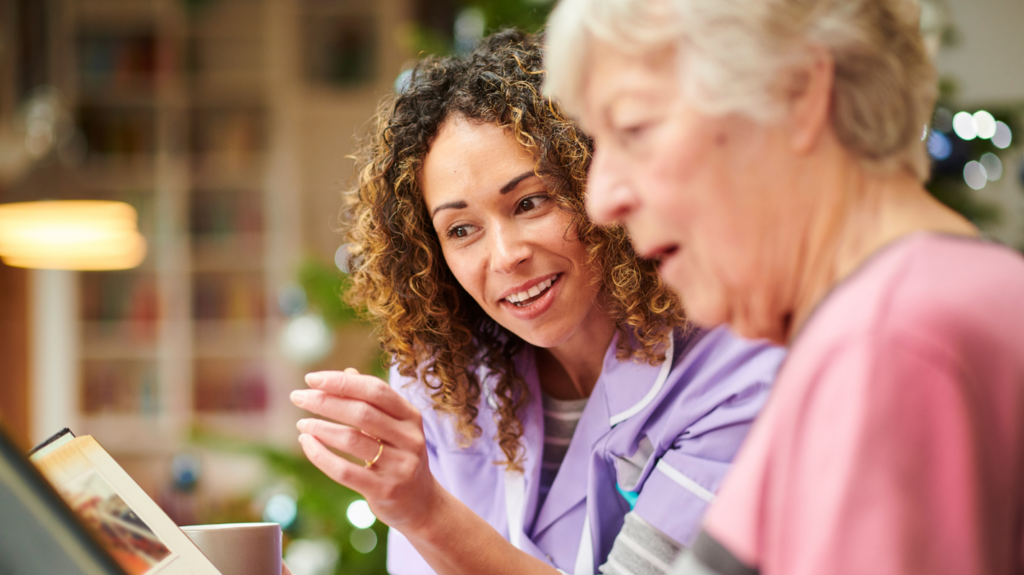 Having General Conversation is Important
Although your loved one may not be able to remember much from the past, they will still know how to engage in a conversation the way they always have. Many residents will still exchange pleasantries and respond well to questions like, "How are you today?" and "How's it going?" So, it's always wise to start with very general questions when talking to a loved one that lives at a Verona Alzheimer's Care facility.
Don't Correct Them, Even if They are Incorrect
As conditions like Alzheimer's and dementia worsen for your loved one, it will become more and more difficult for your loved one to remember simple words. Their language will be very disfluent at times and will often not be able to say the word, even though they know what it means.

One example is they might point to the television, but can't remember what that device is actually called. They know it's to watch their favorite shows, but their memory just won't let them say the word "television." If they call it something else instead of a television–avoid correcting them. According to Verona memory specialists, this will help avoid any unnecessary frustration.
Contact The Legacy at Noel Manor, a Leader in Verona Memory Care
If your loved one is struggling with memory loss and could benefit from a loving and nurturing living environment, The Legacy at Noel Manor is ready to help. Give us a call today at (608) 729-9001, or you can contact us online for more information.