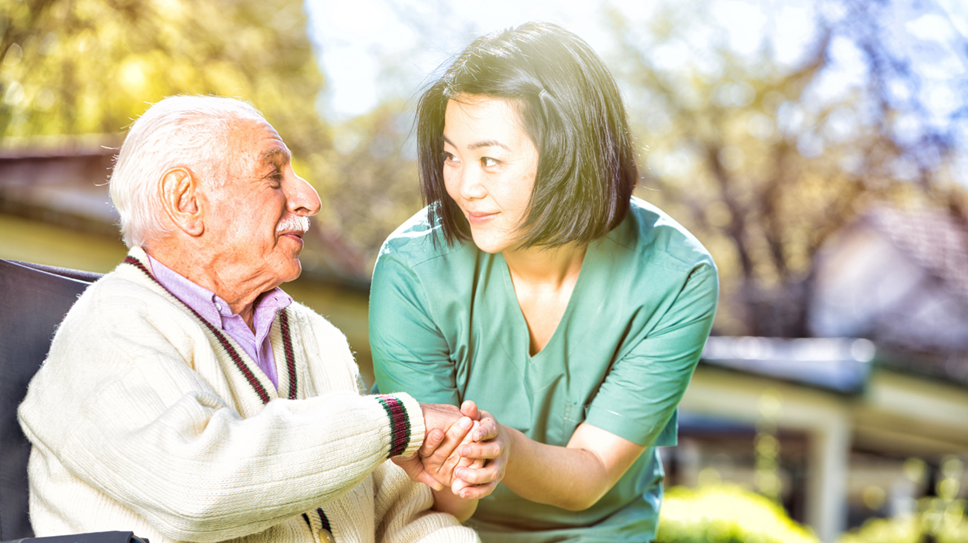 If a loved one is in need of memory care in Verona, one of the first things you should do is research several different facilities that can provide the best possible treatment. After all, any disease like Alzheimer's or Dementia needs to be monitored regularly to ensure your loved one gets the best quality of life possible.

At The Legacy of Noel Manor, we strive to be one of the premier Verona memory care facilities by treating each resident with the compassion and grace they deserve. We understand that memory care can be tricky and that we can't use the same treatment plan and care for each resident. It is imperative to find what works best for each person and continue to build on that success.

We aim to build professional relationships, which is what you should expect from one of the top memory care facilities in Verona. Here are some of the other qualities that a memory care facility should provide.
A Secure Setting
Safety and security should be two of the highest priorities for any assisted living facility that specializes in memory care. Doors should only be opened by authorized personnel to ensure that residents don't leave the building unattended.
Many memory care facilities feature courtyards where residents can go outside, but there is no threat of leaving the facility grounds. It gives the residents the ability to enjoy the fresh air while remaining in a secure environment.
Well-Trained Staff
The staff at Verona memory care facilities should be experienced and qualified to provide the highest quality care for each resident. It is important that the staff works diligently to form a trusting relationship with each resident. This will provide a level of comfort that is essential to anyone whose mental health is declining. Staff members should be aware of the latest treatments and techniques to provide the best possible memory care.
Provides Engaging Activities for Residents
A gentle structure of daily planned activities can be a great form of memory care. Keeping residents engaged in an activity or a fun project can help them maintain their current abilities and skills. Things like puzzles, brain games, dancing, drawing, painting, and music are all ways to keep residents engaged while taking on a fun task.
Outdoor activities are also a great way to make residents happy, especially when the weather is nice. Your loved one's Verona memory care facility should set aside a little bit of time each day for the residents to go outside (weather permitting), which will help provide some welcome relief from being inside the majority of the day.
Contact The Legacy of Noel Manor for Premium Memory Care in Verona
If your loved one is in need of Alzheimer's or dementia care in Verona, reach out to The Legacy at Noel Manor today. Our caring and experienced staff will ensure that your loved one gets the best possible care during their time at our facility.
Give us a call today at (608) 807-2888, or you can contact us online and a team member will follow up with you soon.