As people get a little older, they start to become more forgetful. It happens. With the internet at our fingertips, lots of us worry right away that it must be Alzheimer's or memory loss. Looking into Verona dementia care may be your first Google search. However, lots of things can cause memory loss.
Medical conditions, depression, or mild cognitive issues could be among the reasons for memory loss. Before checking out the memory care facilities in Verona, remember that as you age it just takes longer to learn new things. You don't remember new information like you used to, you lose things like your keys or glasses. Usually, these are just signs of mild forgetfulness, not a reason to research different facilities that specialize in Alzheimer's care in Verona.
Differences Between Normal Aging and Signs of Dementia

At memory care facilities in Verona, the staff knows a person's symptoms must become bad enough to affect their daily lives significantly. It is not about something minor that just annoys you from time to time. It takes a doctor to diagnose dementia or Alzheimer's and that is why looking into Verona Memory Care after your diagnosis is a wise decision. Remember that when someone starts having issues with Alzheimer's or dementia, these are new problems in their daily lives.
Other Reasons for Memory Loss
Other conditions can cause serious memory issues and so can medical conditions. These issues will go away once you get treatment, and you will not need to seek memory care in Verona. Medical conditions that may cause memory troubles include:
Tumors, blood clots, and brain infections
Thyroid and liver disorders
Alcohol dependency
Side effects from medications
Malnutrition
For more information about memory loss or if you have question about whether or not your loved one is suffering from this condition, please contact the staff at a Verona memory care or Verona dementia care facility to help guide you in the process. Sometimes in the beginning stages the steps are scary, let the people of The Legacy at Noel Manor ease your mind.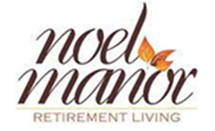 At The Legacy at Noel Manor, we'll provide a comprehensive list of provided amenities when you tour the grounds at our Verona memory care facility. One thing is always a guarantee; you will experience a caring and nurturing environment that will make you feel like an essential part of our Noel Manor community.
All of our campuses are pet friendly and all Park Vista locations offer a wide range of beauty salons and barber services to ease your stress. There is even a happy hour at almost every location! Our Park Vista locations offer many options for independent living, assisted living, memory care, and respite care.
"It is an Honor & Privilege to care for those who once cared for us.
Making It Matter one day at a time."
For more information, give us a call at (608) 729-9001 or contact us online to find out more about our facility.