Our Verona assisted living facility knows all too well the ill effects of loneliness among senior citizens. It is well documented that this can lead to an array of health conditions and our assisted living facility in Verona sees this effect every day.
According to a Health Resources and Services Administration study, those who are lonely have a 45% increased risk of mortality, making it an important risk factor for health care professionals to evaluate. In fact, this same study says that loneliness can be as damaging to health as smoking 15 cigarettes a day.
Ageism in America is tough. Lots of older adults have trouble finding a sense of purpose and not having one can lead to negative feelings. If you think a friend, family member or resident is having feelings of loneliness help them to understand their value. Here are four tips to ease the feeling of loneliness:
Our Assisted Living Facility in Verona Suggests Taking a Person-Centered Approach in Everyday Life. People should get to know the residents and loved ones they care for. Learn what matters to seniors and what will bring them meaning.

Our Assisted Living Facility in Verona Suggests Helping Them Find Purpose. Many older adults need to reinvent their resolution in life during their later years due to the passing of family or other roles. They may need aid and reassurance. Help seniors to seek out new interests, hobbies and friends.

Our Assisted Living Facility in Verona Suggests Supporting Friendships. Increase the number of meaningful relationships in their life by joining them with other people who have similar interests and hobbies.
Our Assisted Living Facility in Verona Suggests Encouraging Acknowledgement. Accepting the aging process leads to a more positive outlook and a willingness to love what is still possible in their daily lives. Help older adults work through the challenges of aging by reassuring their feelings and concentrating on what they are still able to accomplish or enjoy in their life.
If your loved one is experiencing loneliness look no further than Noel Manor assisted living facility. They will have friends right out their front door, call us today for a tour of our facility!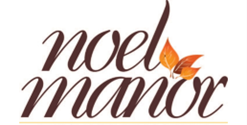 At Noel Manor Retirement Living, we'll provide a comprehensive list of provided amenities when you tour the grounds at our senior retirement community in Verona, WI. One thing is always a guarantee; you will experience a caring and nurturing environment that will make you feel like an essential part of our Verona community. All our campuses are pet friendly and offer a wide range of beauty salons and barber services to ease your stress. There is even a happy hour at almost every location!
It is an Honor & Privilege to care for
those who once cared for us.
Making It Matter one day at a time.
Give us a call today at 608-620-6010, or contact us online to find out more.